Resources to profitability
Podcast
The Grow My Accounting Practice Podcast is where accountants, bookkeepers and business coaches get the latest strategies for growing their practice.
We deep dive into both the theory and the exact steps you need to grow your practice in the way you've always dreamed. You will learn marketing, sales, hiring, management, pricing…we cover it all!
Books
Transform any business from a cash-eating monster to a money-making machine.
Read the original Profit First book or one of our industry-specific derivatives now!
Free Training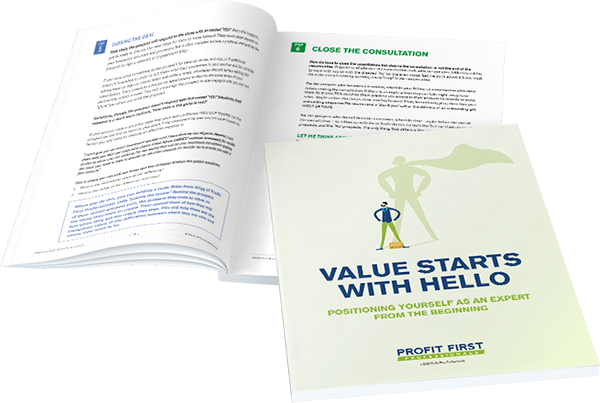 Discover how to position yourself as a high-value expert from your very first call with a prospect
Stand out from competitors and make a greater impact with customers!
Free Profit boosting kit
Discover the strategies for standing out and making more money.
Free video training, worksheets, and more to convert your firm to an advisory service.
Profit First Friendly Banks
Find Banks that Support Profit First
Learn what to look for, what to ask, and how to switch to a Profit First Friendly bank.
Profit First Resources
Access to Profit First Resources
From FAQs and the Instant Assessment to Profit First for Kids…plus a very helpful Profit First One-Sheet to get you started.