People rarely hear the conversation of tax savings and wealth acceleration in one frame. Can they really work together, or should they work together? In this episode, Dan Romance and Tom Gibson give us an answer to that question. And share with us how far people are missing the mark on tax mitigation.
TSP Family Office helps people all over the country reduce their taxes and maximize and grow their tax savings. The guests will share other services they can provide their clients and their importance.
They will also discuss the types of strategies they use with their clients, which is a great bonus for you, our dear listeners!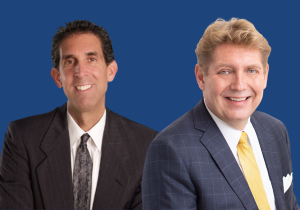 Dan Romance is a national speaker that has been educating high income and high net worth people for over fourteen. Dan represents TSP Family Office, a highly specialized tax and wealth planning consulting firm located in Vero Beach, FL. Dan earned his Bachelors degree in Business from McNeese State University in Lake Charles, Louisiana. Dan's work has enabled hundreds of people across the country to retain millions of dollars of their income and accelerate their wealth building. His team of highly trained CPA's, attorneys, financial and insurance specialists provide a sophisticated and proactive methodology to ensure financial predictability.
Tom Gibson has over 30 years of experience in public, corporate, and non-profit accounting. A 1986 graduate of Lee University in Cleveland, TN with a BS in Accounting, Tom has been a CPA licensed in Tennessee since 1991 and is also licensed in Florida. His public accounting experience ranges from staff accountant to, owning his own practice which specialized in offsite CFO services to small and medium-sized businesses. In the corporate realm, Tom served as Vice President of Finance for Check Into Cash and as Associate CFO for American Uniform Company. Tom has been with TSP Family Office for ten years.
Website:
Corporate Partner:
Podcast: Play in new window | Download