Show Summary
Have you thought about speaking in front of an audience and sharing your expertise, but not sure where to start? Grant Baldwin has the tools and resources to help you grow your impact and as a result, your speaking business. Grant shares with us his 5-step road map to starting and scaling a speaking business.
Our Guest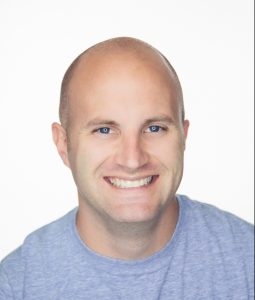 Grant Baldwin is a nationally known speaker, podcaster, and author who has helped thousands of people start and build their own speaking businesses through his Booked and Paid to Speak Training Course. Over the last 13 years Grant has spoken to over 500,000 people in 47 different states (he's never spoken in Maine, South Carolina, or Hawaii, so if you know someone, let him know!)
Grant's Reality Check curriculum is taught in over 400 high schools nationwide. A podcaster since 2014, he has published over 300 podcast episodes.
Website:
Corporate Partners
Nextiva – VOIP phone providers for small businesses and fully integrated CRM
Podcast: Play in new window | Download